Images
Every effort has been made to ensure these images are at the correct scale and that the placement of the wind turbines is accurate. They have been produced by a Photoshop professional user.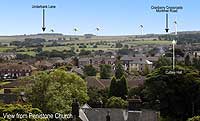 View from Penistone Church roof toward the turbines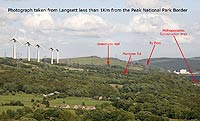 From Gilbert Hill, Langsett
From Midhopestones, Mortimer Road at Oakes Lane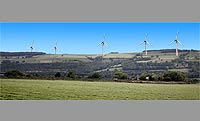 From Long Lane near Bolsterstone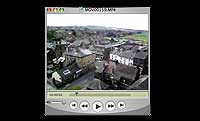 Mobile phone video from Penistone Church roof, unspoilt view as yet!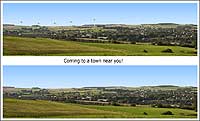 What could happen to this fantastic vista if we don't put up a fight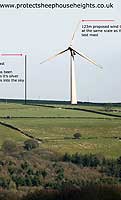 A comparison between the test mast you may have seen and a turbine