New Threat
An application is ongoing for a huge turbine within the confines of the Sheephouse Heights project.
You will automatically be redirected to our new site developed to fight this application in 10 seconds or click here.
Victory!
Barnsley MBC planning committee today (15/12/09) rejected plans for the wind farm at Sheephouse Heights. More to follow soon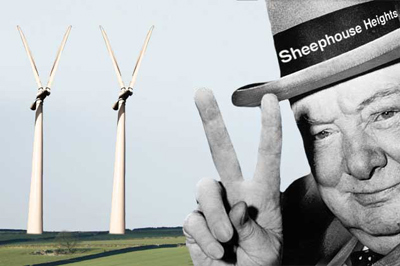 What you can do | News
Planning meeting set by BMBC for 15/12/09, we need your support please contact The Secretary
Letter to Eneco Holdings PDF
PSH on the BBC! Click
Petition to 'No 10' Result
Blog post by Roger Helmer M.E.P
Environmental scientist exposes the wind farm scam-press release click here
See our new Press page for all the latest PSH media releases

Sheffield City Council object report 23/9/08
The Peak Park have also decided to object link (23/9/08)
Object to Planning
Click the link above for information on how to object
Join our fight
We really need as much support as possible to ensure that our communities are kept informed on this critical issue, as well as to strengthen our voice. Your support is vital.
Add me to the Mailing List